Fall Beauty Must Have!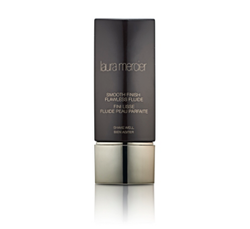 My summer color is "DUSK" which is described as "a light-medium with warm undertones". It is a golden warm color perfect for the summer when I have a tan but I will definitely have to go a shade or two lighter for the fall/winter when my skin tone lightens up.

You have to shake the foundation as it is more of a liquidy-serum before use. I like to apply it with a beauty blender for a flawless blend. It lasts all day for me but with my skin being super oily, I still have to blot no matter what products I use. However this foundation feels super lightweight throughout the whole day! With other foundations my face will feel yucky by the end of the day I just want to wash it all off.

Laura Mercier Flawless Fluide VS. smiliar products? I have tried other similar products such as BareMinerals BareSkin Serum Foundation and I would have to say Laura Mercier is the BEST! I think this foundation will be great for all skin types from dry to oily. Worth the splurge!
I'm in love with this amazing product. If you're looking for a great foundation that's lightweight with beautiful coverage, make sure to try this one and let me know your thoughts!