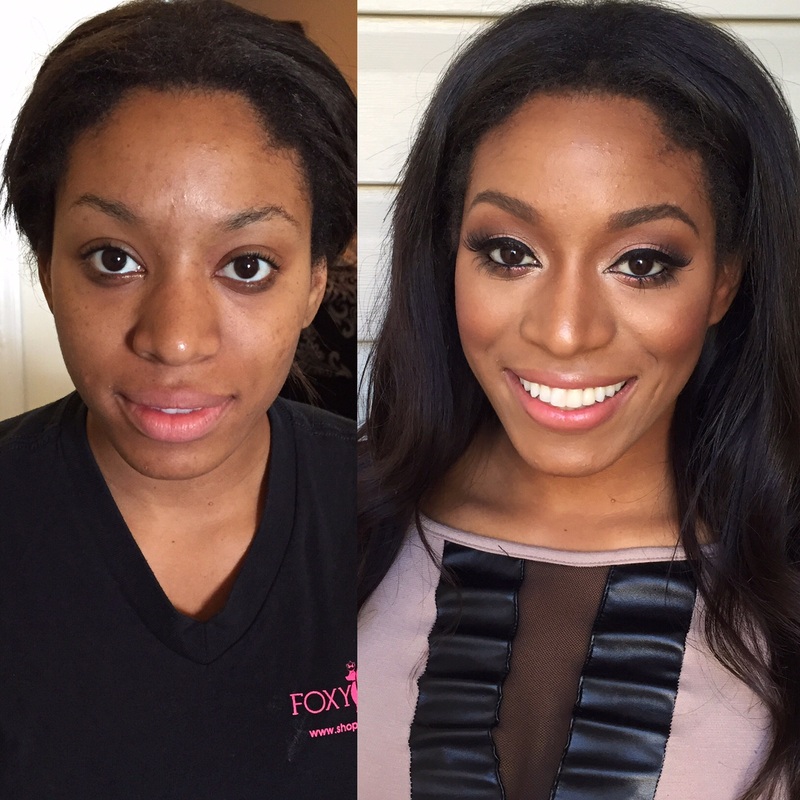 Trica was so lovely to allow me to use her before and after photos to show my viewers the power of makeup.
I know many of my clients always ask me to highlight and contour their face. What is highlight and contouring and why have you been seeing all of these products for it?

Highlighting your face gives you a beautiful glow in areas where the sun would naturally hit your face. Contouring your face is adding shading to areas you want to minimize. So remember light brings forward and dark takes away!

AREAS to HIGHLIGHT- inner corner of the eyes, brow bones, cupids bow on top of the lips, center and tip of the nose, and top of the apples of the cheeks. Basically only the center (diamond shape) of your face.
AREAS to CONTOUR- top of the forehead if needed, side of nose, hollows of your cheeks, and if you have a long chin.
*TIP- DO NOT contour with any shades that has a orange/bronzy hue.

For everyday makeup application for myself, I lightly highlight and contour on top of my foundation with powders. Using a cream contour is totally not necessary for everyday makeup!