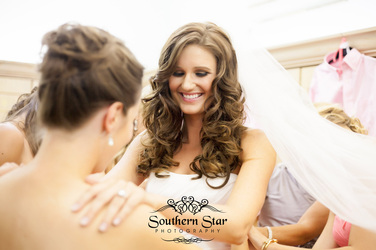 "Jessica & Niko Wedding"
Wedding Photographer- Emily
"Southern Star Photography"
Venue-
"The Peninsula Club"
Makeup artist-
Jenny Le
Meet the extremely
gorgeous
bride Jessica! Jessica knew exactly what she wanted,
a beautiful smokey eye with glowing skin and soft lips
. She had a not so good experience the day before with a different makeup artist & was bummed, she thought she was going to have to do her own makeup. Luckily her girlfriend called me right away to see if I was able to squeeze Jessica's makeup trial the next day before she leaves town. So I came over to her house on a Sunday evening to make her a happy bride! Jessica loved the look I created for her and was so relieved.
Congratulations to Jessica & Niko!