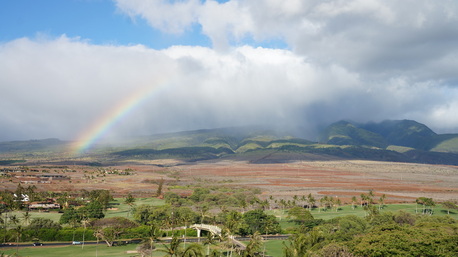 Every morning we wake up to a gorgeous rainbow.
Aloha!

I had the amazing pleasure of going to Hawaii for the 1st time ever with my dear friend who is also a very talented artist (Nou Yang w/ SweetSouthernGlam). We were there for a whole 2 1/2 weeks for fun and work!

Hawaii was so much fun and breathtaking! I would not mind living there in the winter and doing bridal makeup & hair! Maybe this will be a future goal of mine since I love warm weather. =)
Yapa & Avery are from Wisconsin and flew to Maui, Hawaii for a destination wedding with some close friends and family. It was right on the beach with the beautiful sunset. What a dream wedding! Can a girl ask for anything more?

Click on the video below to follow us in Maui, Hawaii!